Hotel booking
Our best rates and special offers!
Languages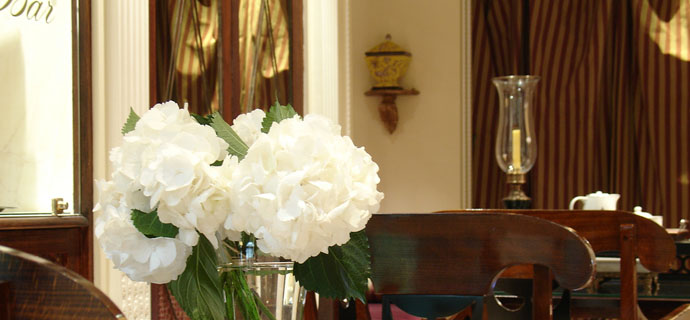 Hôtel des Grands Hommes in Paris
Opposite the Pantheon, walking distance from the Jardin du Luxembourg, a beautiful 18th century building, 21st century comfort... history and luxury await you in one extraordinary, sumptuous Parisian Left Bank hotel...
Our interior design mixes classic elements with daring touches, and has been featured in numerous style magazines, films and photo shoots. The Hôtel des Grands Hommes is a historical place; André Breton, the father of Surrealism, once lived here.
Free wi-fi Internet access is available throughout the hotel.
The quality of the Hôtel des Grands Hommes has allowed it to be classed in the top ten of TripAdvisor's unmissable Paris hotels (out of the 1,500 in the city).
An excellent breakfast
"Gourmandise is a passionate preference, well-determined and satisfied, for objects that flatter our taste."
Brillat-Savarin, The Physiology of Taste – 1825, translated by Fayette Robinson

When selecting the products for our morning menu, we wanted to offer you the best. Our experiences elsewhere convinced us that a good breakfast is not just a question of the quantity but rather the quality of ingredients used. With this is mind, we have devised a morning menu that should please the traditional, the health-conscious, the hearty eaters, and even those with only a light appetite by keeping in mind three words: quality, freshness and taste!
Some of our Deluxe rooms at the Hôtel des Grands Hommes have an amazing view over the rooftops of Paris

The Hotel des Grands Hommes is on the place du Panthéon, right in the centre of Paris.

The staff of the Hotel des Grands Hommes will be delighted to give you advice to make your time visiting Paris as pleasurable as possible.